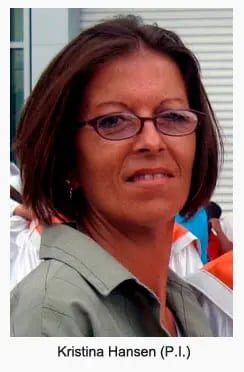 I am a private investigator with over 20 years of experience in skip tracing. For more than two decades, I have been helping people, corporates, lawyers and law enforcement agencies in Texas and Florida to locate individuals with criminal and non-criminal backgrounds.
Although I have handled several cases for the Denton County Sheriff's Office as well as bail bondsman, I have also taken on an equal number of assignments for corporate and individual clients as well as for agencies that are in no way or form linked with the legal system.
For example, I have worked for Genealogy Research Centers in Florida as well as Canada and still handle cases for these agencies. I also routinely take on pro bono assignments for the Unclaimed Person's Network, a countrywide establishment that helps pass information about decedents to their next of kin.
Every year in hundreds of cases, nobody comes forward to claim deceased individuals simply because their friends and family cannot be located. I help to find the next of kin in such scenarios. Similarly, I help families to find their relatives and individuals to locate their friends and loved ones. You should get in touch with me if:
You want to locate children, siblings, cousins, biological parents or relatives to learn about your family medical history.
You are part of a genealogy research team and want help to piece together the puzzles of a family tree.
You are working with a law enforcement agency or a legal office and want to locate child support payment defaulters and fugitives who have skipped bail.
You are a realtor and want to connect with a property's previous owner/owners.
You are a vehicle repossession officer and want to trace the owner of an automobile.
You are a lawyer who wants to find the legal heirs of a client or the relatives of a deceased
If you find yourself faced with a situation as above or need to trace an individual for any personal, legal or professional reasons, I can help you get information on your subject. I tap into several databases, including the TLO, to get the most current and accurate information for my clients.
Moreover, I love what I do for a living because I think in my own way I am helping folks when they need help the most, and while I am at it, I am also doing my bit for the betterment of society. So, get in touch with me for your skip tracing requirements.
In the meanwhile, please do download this free report: How to find any public records
the contact below is only for P.I question. id you have any inquiries regarding the third party Arrest records Data please contact: https://www.infotracer.com/help.php
Contact