Want to access an arrest report or details on arrest warrants from Atlanta, Georgia?
All those of you who are expecting easy access to data on arrests in Atlanta or information on warrants will be disappointed by the lack of criminal records online. Most metropolitan police departments, at the least, provide their arrest records, if not the warrant list, over the internet. However, Atlanta PD does not provide details even on those arrested by their agency on their website.
To add to the problem, the city does not have one, exclusive facility for central intake processing. This means that while some people who are arrested are held in the pretrial facility in the city, others are detained in the jails of Fulton and DeKalb Counties, depending on where the arrests are made. To cut a long story short, you will have to jog those fingers and those legs for an arrest inquiry and a warrant search in Atlanta. Listed below are some of sources from where you can access information…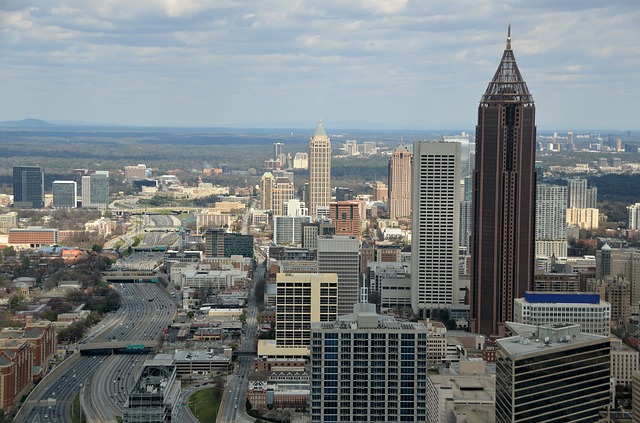 What are your options for getting the arrest log for Atlanta?
You can't really access the list of all arrests in Atlanta, unless you are willing to spend time to compile a list from the booking logs of Dekalb, Clayton and Fulton Counties. Even if you were to take the trouble, you'd still have quite a few names missing. A more realistic aim would be to find out if your subject was arrested by the police. To get this information, you can:
Call the pretrial detention facility in Atlanta on 404-865-8000.
Contact the Fulton County jail on 404-613-2000 or use their arrest search tool at http://justice.fultoncountyga.gov/PAJailManager/default.aspx.
Get in touch with Dekalb County SD on 404-298-8224 or use their inmate search app at https://ody.dekalbcountyga.gov/app/JailSearch/#/search (for arrests in Atlanta East Side).
Call the Clayton County SD on 678-479-5300/5398 or use their arrest app at https://www.claytoncountyga.gov/government/sheriff/inmate-search (for Atlanta arrests made at Hartsfield-Jackson Airport).
How do you find details on Atlanta arrest warrants?
While you have four options for an arrest inquiry, only the judiciary can help with a warrant search. You can:
Use the case search tools offered by Atlanta Municipal Court at https://court.atlantaga.gov/find-my-case/#find_my_case_search. Typically, minor offenses and traffic infractions are handled by the Municipal Court.
You can access criminal court records by using the case lookup facility offered by the Clerk of Court of Fulton County at https://www.fultonclerk.org/144/eServices. This website offers information on cases handled by both the Magistrate's and the Superior Courts. Generally, the issue of warrants is handled by the Court of the Magistrate.
Crime stats for Atlanta, GA
The law and order situation has been notoriously bad in Atlanta, Georgia for years now. The local police department has its hands full dealing with an estimated 29,000 complaints every year. Yes, the crime rates for the city decreased significantly between 2003 and 2018, plunging from a massive 2000 crimes per 100,000 residents to around 800 incidents.
Despite the steep drop, the crime averages remain almost twice as high as the national averages for both property and violent crimes. Of the criminal complaints filed, nearly 4,000 are against personal and violent crimes such as murder, rape and, assault, while the remaining are property related. 
Related: